FIAMO TRAINING DEPARTMENT
THE ITALIAN HOMEOPATHIC TRADITION HIGH QUALITY TEACHING



The standardised programme of the Department of Teaching and Training of F.I.A.M.O. has been adopted by 17 schools of homeopathy located throughout Italy. The courses last for a minimum of 3 years and comprise a total of at least 600 hours of lessons, including the following: theory, clinical practice, seminars and supervisions. The programme of the standardised course complies with the standards of European Union member states where homeopathy is practised and taught.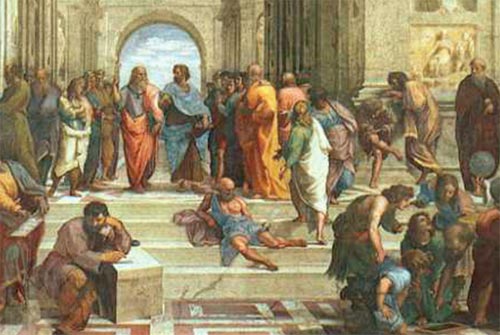 The requirements of teachers and tutors conform to the standards set out by the ECH (European Committee for Homoeopathy). The excellence of its staff is the result of years of teaching and clinical experience.
The course is designed for doctors, dentists, vets and students in the last two years of their degree course who are up-to-date with their exams.
The Diploma awarded on successful completion of the course provides membership of the Register of Homeopaths and the Register of Medical Associations that have decided to create one.
BASIC AND ADVANCED TRAINING
Centro di Omeopatia di Catania
E.M.C. – A.F.M.O. – Scuola di Formazione in Medicina Omeopatica
Scuola di Medicina Omeopatica di Genova Dulcamara – KAOS
I.R.M.S.O. – Istituto di Ricerca Medico Scientifica Omeopatica
Scuola di Omeopatia Classica "Mario Garlasco"
Scuola di Medicina Omeopatica di Verona
Centro Studi la Ruota – CSR
Scuola Similia Similibus
Scuola di Omeopatia Classica Hahnemanniana "Effatà"
Associazione Omphalon
S.I.O.V. – Società Italiana di Omeopatia Veterinaria
Scuola Superiore Internazionale di Omeopatia Veterininaria "Rita Zanchi"
ADVANCED TRAINING
Accademia Omeopatica Sarda
C.D.O. – Centro di Omeopatia – Asterias Milano
KOINE' – Scuola Internazionale di Formazione Permanente in Medicina Omeopatica
Scuola Medica Omeopatica Hahnemanniana di Torino dell'Istituto Omeopatico Italiano
C.I.M.I – Centro Italiano di Medicina Integrata